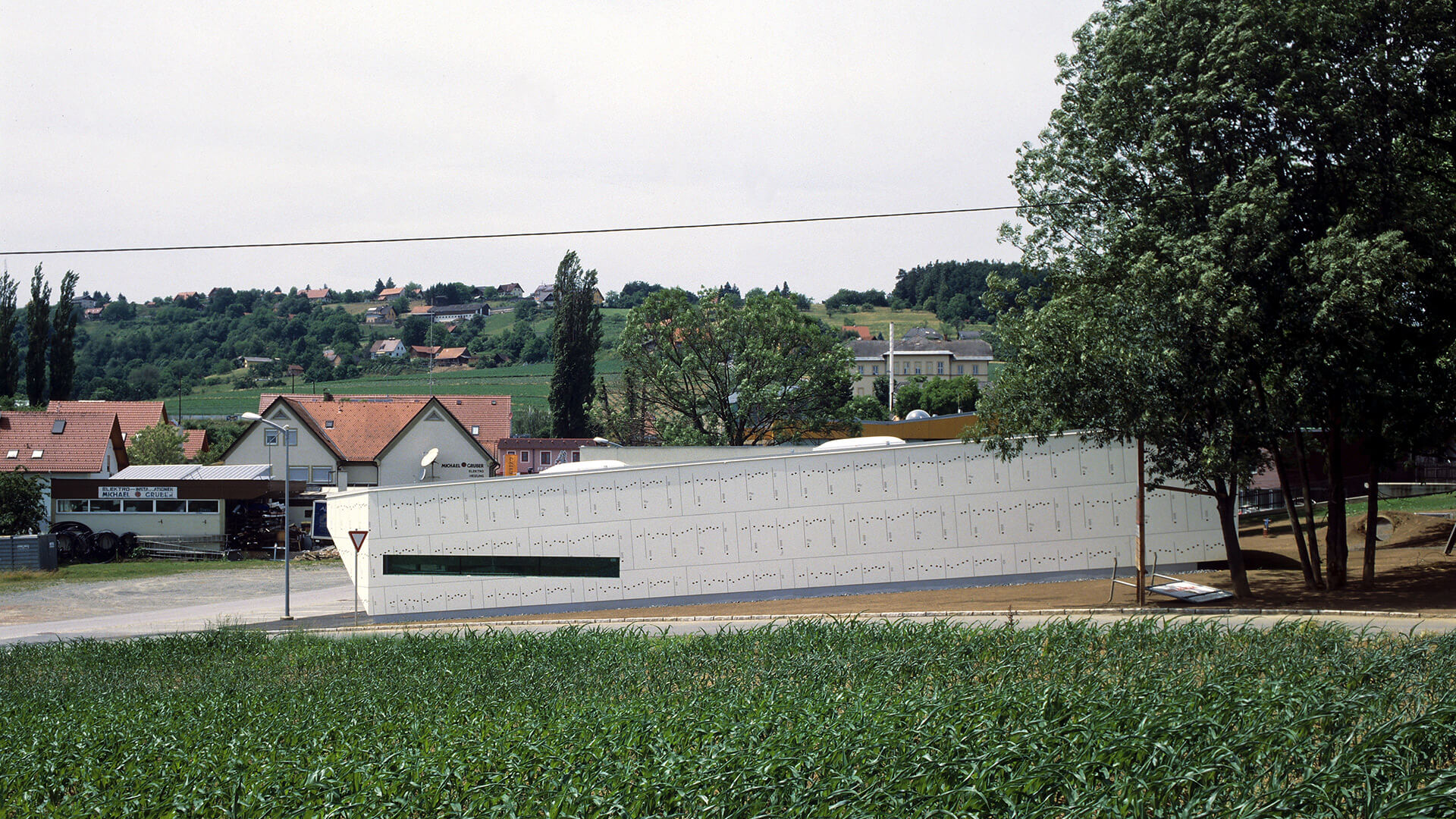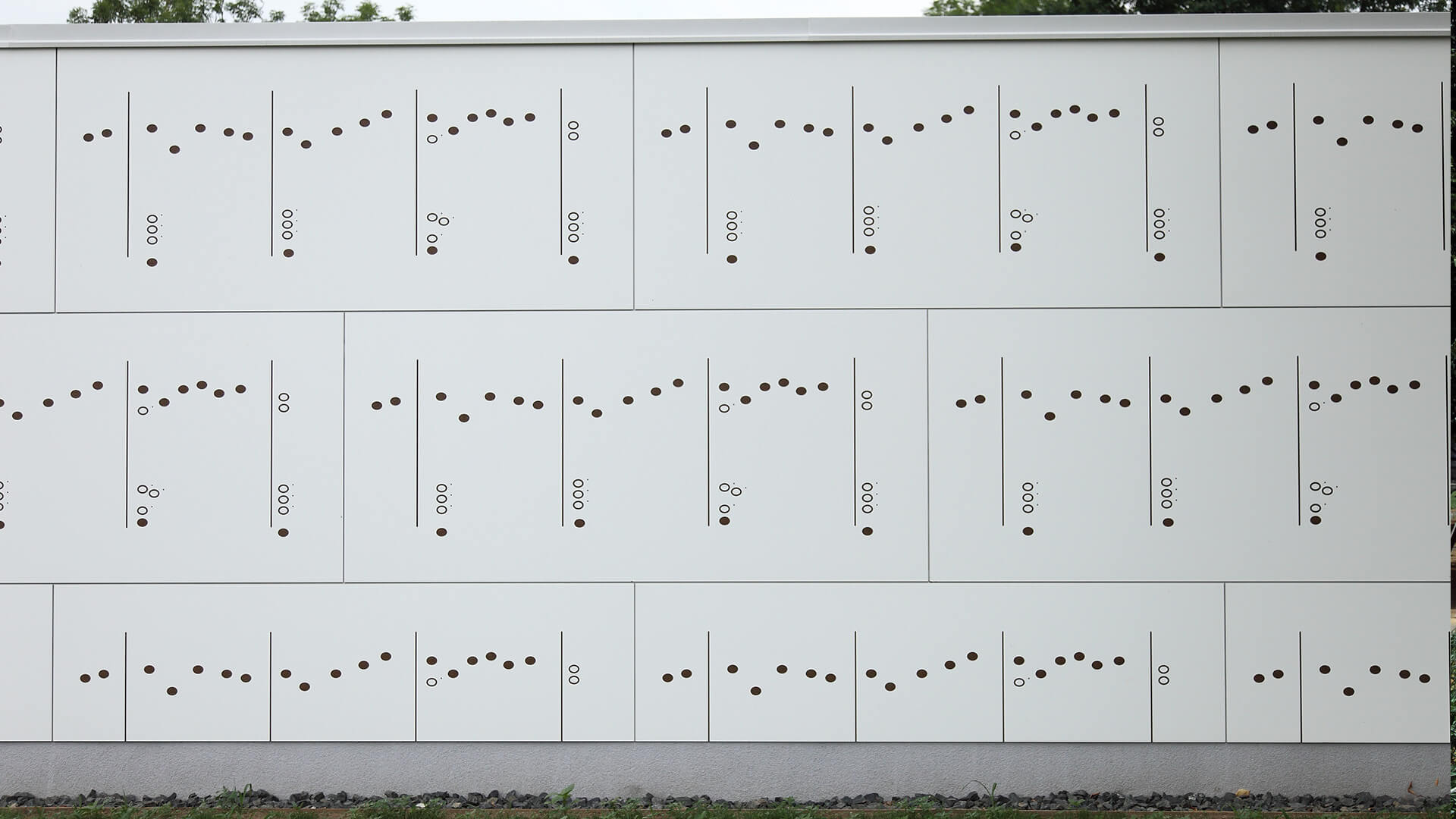 Musikheim in St. Nikolai I 2010
The Musikheim is situated in a park at the southeastern border of the village St. Nikolai. The building might appear as a simple industrial building with simple facade panels but a closer look reveals the secrets of the building. The facade panels are milled into the single panels and represent abstract music notes from the Styrian national anthem.
The building has an area of 360 sq. that is planned as one big room, in which the service zones as office, toilets and storage areas are placed as boxes. The structural system is made of Plywood-Beams and Plywood-Plates positioned on exposed concrete elements. The rehearsal room is sunken and half cut into the building and its opening to the joining park.
The lounge area and the access area are an open spatial structure and oriented towards the street.
The Musikhaus serves as social hub of the community life of the music society and offers a space with good spatial and acoustical quality as well as high quality technical infrastructure.
----
Type:
Construction
Design Team:
Daniela Mitterberger with Gerhard Mitterberger ZT - GmbH
Photo:
Zita Oberwalder